Updated Apple iPhone app to allow users to custom-order a Mac
2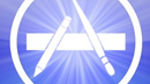 As part of the Apple Store 2.0 makeover, the store's iPhone app is about to change. Speculation is that the new app will allow users to custom-order a Mac like you can now on the store's web site. Besides configuring a Mac to your liking by picking your choice of a processor, memory, hard drive and other hardware selections, you should also be able to make a one-on-one appointment, add AppleCare or order a printer. Right now, the app allows you to order only a stock configuration of a Mac. The revised app is expected to launch tomorrow.
The Apple Store 2.0 overhaul is expected to replace paper price signs with Apple iPad 2 displays. Store workers will have a new RetailMe app to work with as well as being issued an iPad 2 to use in the store.
As far as updating the Apple Store app for the iPad, it is expected that Apple will keep the status quo on the tablet due to the device's larger sized screen which makes navigation on the iPad a lot easier than on the Apple iPhone.
source:
MacRumors
via
electronista
Recommended Stories