Update to iHeartRadio hits Android before iOS; new feature finds tunes for you based on your likes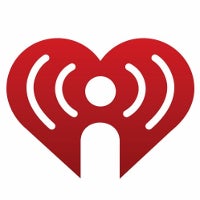 An update to streaming radio site
iHeartRadio
hit the Android version of the app on Monday, with a new capability in tow. "For You" is a feature that provides you with a curated list of stations that you will love. How does the app know you will love the stations it picks for you? Is it merely based on random guesses? Not a chance. Your favorite genres are examined along with your listening habits, and music you gave a thumbs up to. Perhaps an algorithm is used as well. It is all mixed together like a yummy stew, with the result being a steaming bowl full of streaming stations that your ears are bound to find delicious.
The update also brings a new player, which you can unlock by going to
Settings
>
Player Display
. Search also has been rebuilt from scratch, says the changelist. According to iHeartRadio, the new search is "lightning fast." The entire app uses less battery power than prior to the update, which means that you get to listen to more music before your battery crosses over.
The updated iHeartRadio is in the Google Play Store where it is waiting for you as version 5.0. Looking up and down the Apple App Store for the iOS version of the update? You'll have a better chance of finding a happy Miami Heat fan on South Beach. The update for the iOS flavored version of the app is not quite ready for prime time, but should touch down in the App Store in about a week.
source:
iHeartRadio
via
Engadget