Update coming to the Motorola DROID X2 brings plenty of fixes and hopefully Android 2.3.4
14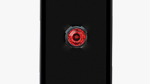 Judging from some of the bug fixes
that are heading to the Motorola DROID X2
, users of the device must be working on their last nerve. For example, according to Verizon's support page for the phone, the update will now allow the keyboard to remain visible during text entry. When using the keyboard the device will no longer freeze-up or reset. The charging indicator will now only light up when the device is...charging and the camera can now be used after unlocking the phone.
These are just some of the corrections that are coming with the update. But even that small sample tells us that Motorola DROID X users
have to be among the most frustrated smartphone users
. With the update, the magic smoke live wallpaper will now work and audio is improved on streaming video playback. Video quality itself is also improved during playback and when the device is in the desktop cradle, home key functions will work. Input characters will be displayed correctly during text entry. It makes you wonder how DROID X2 owners could use the device at all.
We've come this far, might as well continue! With the update, YouTube videos won't lock or freeze, songs will not skip when playing MP3's throught he music app and you can now purchase
Let's Play Golf
without receiving an error message. Hopefully,
the update will also bring Android 2.3.4 to the model
. The complete list of fixes can be found at the sourcelink. And for you Motorola DROID X2 owners out there, you can let us know if the update takes care of all of your bugs by dropping a comment in the box below after you receive your update.
source:
Verizon
via
AndroidCentral