Unlimited Google Photos storage for Pixel owners is ending in 2020
15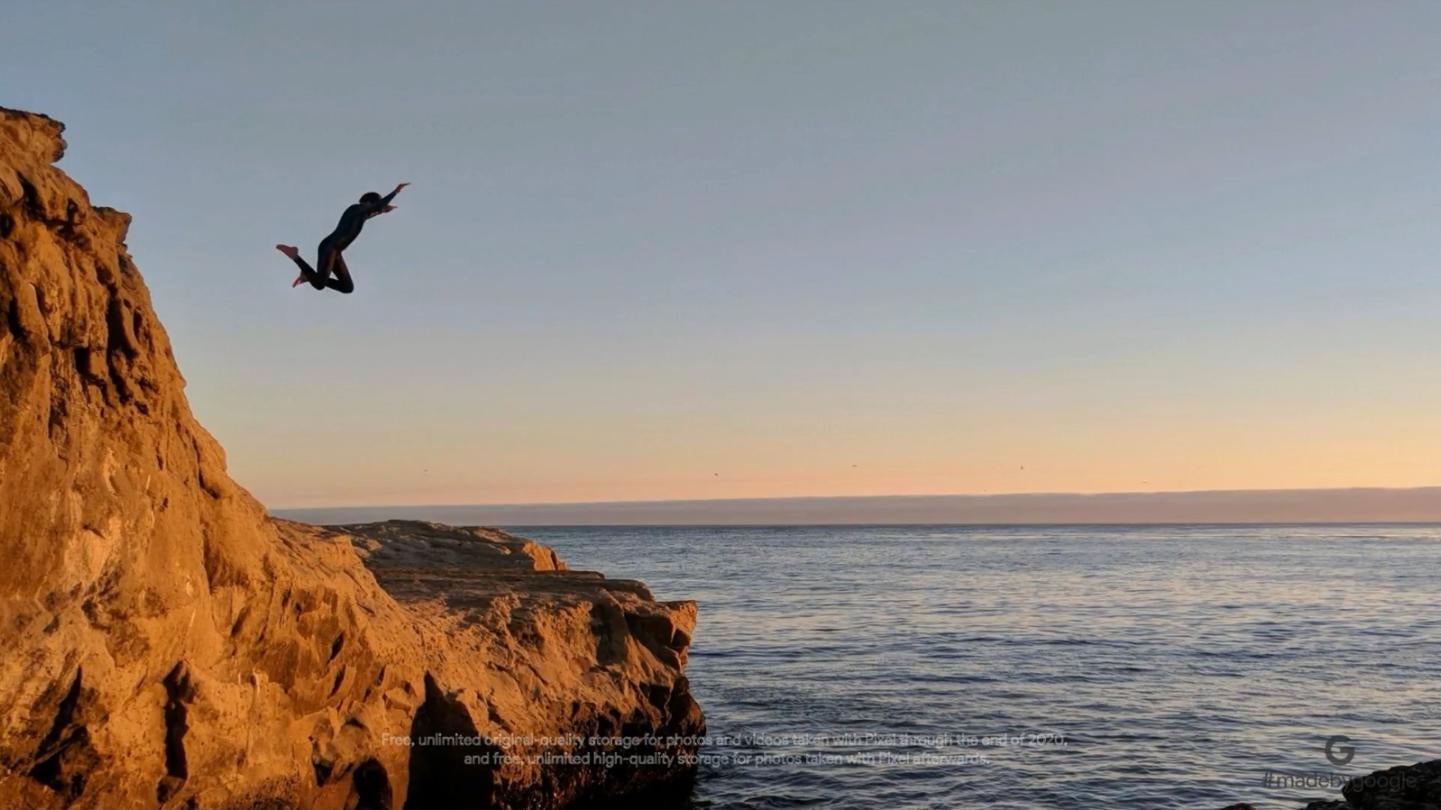 A still from the promotional video where the disclaimer was displayed
Right on the heels of the official Pixel 2 and Pixel 2 XL announcement, information has surfaced indicating that Google's offer for unlimited Google Photos storage for original quality images and videos that Pixel owners can take advantage of will be ending in 2020.
Google said nothing of this during the unveiling of its 2017 smartphone lineup, but keen-eyed Reddit users have noticed a fine-print disclaimer in one of the promotional videos that Google aired during the event, saying that the service will end in three years.
The disclaimer reads:
Disclaimer (US): Free, unlimited original-quality storage for photos and videos taken with Pixel through the end of 2020, and free, unlimited high-quality storage for photos taken with Pixel afterwards
Disclaimer (CA): Unlimited original-quality storage for photos and videos taken with Pixel until Jan. 15, 2021, and high-quality storage for all later uploads. Requires Google Account and internet connection.
The disclaimer can also be found on the official Google Pixel 2 product page (linked below), but it's nowhere to be seen on the original Pixel product page. Unfortunately, it's most likely a matter of time before it's updated with the end-of-life disclaimer as well.
If you want to know more about the differences between unlimited storage for original photos and videos and the so-called "High quality" setting, which compresses your files, check out our
Google Photos "High quality" vs "Original"
comparison.