Ubuntu phones not expected until 2014, may be carrier locked
10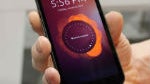 For a short time there was hope that Ubuntu phones could make it to market before the end of the year, but it looks like that might have just been a pipe dream for Mark Shuttleworth. A new report is saying that Ubuntu phones more than likely won't be released until 2014 at the earliest; and, even worse, carriers may lock down the system.
Mark Shuttleworth clarified the expectations, saying that the final version of Ubuntu phone will be part of the Ubuntu 13.10 (October 2013) update; but, now he says it's unlikely that any devices are officially released before 2014. The option
we mentioned earlier
where you could dock your phone to a tablet to get the tablet UI will become available after the update to Ubuntu 14.04 (April 2014). Shuttleworth also admitted that while Canonical will try to keep Ubuntu phone consistent, "It's open source, so it's possible for people to do grievous bodily harm to it."
Luckily, it sounds like carriers and manufacturers may have learned from the mistakes of Android, and are looking to avoid the same issues. Shuttleworth said:
We've had fairly substantial conversations... none of [the carriers or OEMs] have expressed a desire to recreate the fragmentation of the Android operating system... I think my genuine impression is that people realize that fragmentation doesn't really help them.
But, that impression doesn't seem to extend to keeping Ubuntu completely open, because carriers will still likely want to lock down the bootloaders on the devices.