US launch of the ZTE Grand S delayed until 2014
10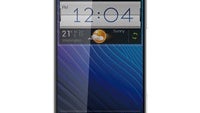 If there's one thing that buyers truly dislike, that would be waiting for a hot new product to launch so that they can buy it. Sadly, that's the case with the U.S. debut of the
ZTE Grand S
, which isn't going to be released on the U.S. market anytime soon. In fact, the smartphone's launch has been moved back to 2014, as revealed by ZTE's Lixin Cheng.
Cheng, who is head of the North American division at ZTE, stated that the specific requirements of U.S. carriers were to blame for the delay. Meanwhile,
ZTE has been on sale across China
since late March, offering 1080p screen goodness and quad-core processing power packed inside a super-slim body to anyone willing to spend over $500 on one.
So if the ZTE Grand S is ever to launch in the U.S., that isn't likely to happen earlier than the phone's first birthday. If for some reason that's the phone you've been waiting for, better start looking for an alternative.