UPDATED:AT&T to launch HTC Tilt 2 on October 6th?
7

October 6th is going to be a busy, busy day for those who eat, drink and breathe cellphones. First of all, Windows Mobile 6.5 is expected to be launched on that date and there are also some handsets that are expected to drop on the 6th. Out of the latter group comes the AT&T Tilt 2 which in reality is the carrier's version of the Touch Pro2. After AT&T makes it official, the device will have been released four different times for each one of the top U.S. wireless operators (Verizon, AT&T, Sprint and T-Mobile). We would imagine that the Tilt 2 will be equipped with the latest version of Microsoft's OS which will give owners of the phone more time to play around with all of the features on the unit while those with the other three carriers will be spending time upgrading their device. It will be interesting to see where AT&T prices the model considering the $150 range between T-Mobile and Sprint's version and what Verizon is charging for the phone. Last week we
showed you
a chart which gave us the true cost of each carrier's Touch Pro 2 after figuring in the monthly service charge. Once the Tilt 2 gets priced, we can go through the numbers again and see if there are any changes.
HTC Tilt 2 Preliminary Specification
source:
BGR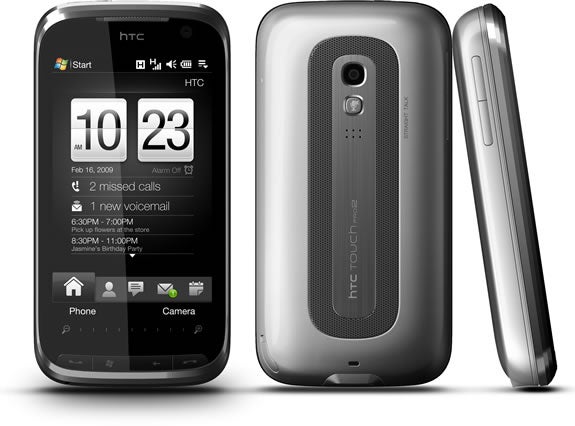 *UPDATE*
It looks like AT&T customers will have to show a little more patience before they get to hold their version of the Touch Pro2. BGR is reporting that due to bugs that need to be fixed, the new launch date for the Tilt 2 is now October 18th. At least it really increases the odds of the phone having Windows Mobile 6.5 out of the box!