*UPDATED* T-Mobile USA to launch 3G network May 1...for voice only
15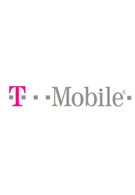 source:
TmoNews
Update:
Looks like the rollout will be voice only...wait, what? In a memo to
Engadget,
T-Mobile said "3G is the next generation of our wireless network, following ourcurrent GSM network. In this early phase of our network evolution, 3Gis a new technology for carrying wireless voice calls and supportingexisting data capabilities on our network. In future phases, this nextgeneration network will power 'high-speed' (3G) products and servicesthat connect customers in new and exciting ways. ...
Inform customers who are interested in high-speed data that the first phase of our 3G roll out supports voice only.
"