U.S. will allow Huawei to buy American parts for just one reason only
17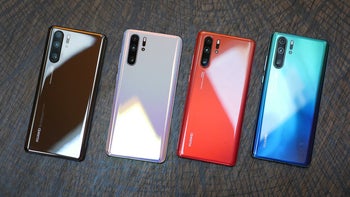 Last week, the U.S. Commerce Department
put Huawei and 68 of its affiliates on the Bureau of Industry and Security (BIS) Entity List
. This means that U.S. companies cannot sell technology to Huawei without obtaining a license from the BIS. But the Commerce Department is taking a step back from this hard line,
as Reuters reports
. After all, internet access in some sparsely populated areas of the U.S. still relies on Huawei networking equipment purchased in the past. According to former Commerce Department official Ken Wolf, "The goal is to prevent collateral harm on non-Huawei entities that use their equipment."
For example, there are areas of Wyoming and eastern Oregon serviced by internet service providers and wireless carriers with networks that use Huawei's networking gear. The company is the global leader in providing such equipment and its placement on the BIS Entity list could prevent Huawei from servicing a U.S. network built around its products. A Commerce Department spokesman said that it is considering awarding Huawei a temporary general license in order to "prevent the interruption of existing network operations and equipment." Without this temporary license, some rural markets could lose internet and wireless mobile service if there is a network hardware issue that Huawei needs to repair.
The 90-day temporary license would allow Huawei to obtain U.S. technology to keep existing equipment and networks in the states up and running. However, it would not allow the company to buy American parts to build new products. And for those who have been wondering what Huawei sources from the U.S., last year the firm spent $11 billion buying U.S. parts from companies like Qualcomm, Intel and Micron Technology Inc. That means out of the $70 billion that Huawei spent on components last year, 15.7% was spent on U.S. sourced components.
The U.S. considers Huawei to be a threat to national security since the communist Chinese government can call on it to collect intelligence against consumers and corporations. For years, there have been rumors that Huawei products contain a backdoor to enable such spying, which the company has denied. Just the other day, company chairman Liang Hua said that Huawei would sign a "no-spy" document with any country.