New feature being tested by Twitter will keep you involved in select conversations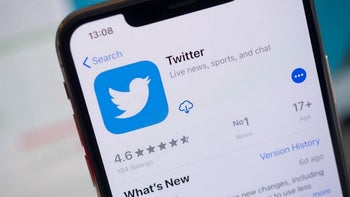 If you're a Twitter-holic, there must have been times when you got caught up in an interesting conversation and wanted to read the incoming replies as they were tweeted out. But this required you to refresh the app every so often. This morning,
a tweet from Twitter
itself revealed that the company is testing a way to provide you with a notification when someone posts a new response in a conversation that has your attention.
The test is being conducted on both iOS and Android devices. If you are part of the test, you will see a bell icon in the upper right-hand corner of the screen. Tapping on it will bring up a menu from the bottom of the screen and users will select from one of three options. One is to receive notification of responses from the author of the tweet, people they mention and those you follow. The second option is to receive a notification whenever anyone responds, and the third and default option is not to receive any notifications at all.
We don't know how long this test will run, or even how many Twitter members are taking part in this experiment. And of course, there is no guarantee that this will become a regular feature. If Twitter does decide to keep this notification system, keep in mind that there is a downside to it. If you're keeping tabs on a particularly active conversation, prepare to receive a notification every few seconds.
You probably have notifications on for your must-follows. Now you can get notifications when there's a new reply to a Tweet you're interested in! We're testing this on iOS and Android now. pic.twitter.com/MabdFoItxc

— Twitter (@Twitter) August 8, 2019
Recommended Stories