Today is the last day to upgrade to Windows 8 at the promo discount
15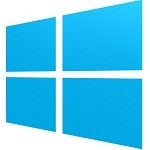 So, you made the leap to Windows Phone 8 and you like the "Modern UI," but have been on the fence about updating your PC or tablet, well maybe you should buy the license now anyway.
We can appreciate the apprehension, but remember, you can always buy the license now, and install it later. That will save you a load of cash, about $160 to be exact.
Tomorrow, February 1st, Windows 8 will cost $200.
There will be a lesser version available for $120, but
you can get Windows 8 Pro now for $40.
If you have seen
our review of Microsoft's Surface RT tablet
, the user experience is new and overall impressions were positive. Indeed, we did see a couple freeze ups, but we are talking a Microsoft operating system here, and updates are always forthcoming. If you are not a fan of the Start Screen, you can install "Start Button" add-ons, and the Windows Market has a growing inventory of apps. From a hardware performance standpoint, we updated a couple laptops that have been running Windows 7 since it was first introduced in 2009, and have been pleasantly surprised that the new operating system did not weigh down the performance at all. So, Windows 8 is probably not the gorilla that some fear it may be.
Microsoft had a real challenge to face when developing its newest flagship operating system. Windows 7 was an undisputed success (of course it was succeeding Vista) and there was no real groundswell movement to take things to the next level. Microsoft sweetened the pot with a low cost of admission and if you are a Windows Phone user, it will certainly be familiar and unify the experience.
Check out Microsoft's "Upgrade Assistant" to see what's involved in upgrading your tablet or PC. If you decide to buy it, the download is about 2GB, and remember, you can always read more about Windows 8 before you make the upgrade, and you will have done so at a steep discount.
Let us know how your gear is holding up after the upgrade.