Tizen enlists 36 new partners including Panasonic, eBay, and Sharp
24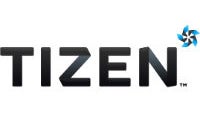 Tizen is still a work in progress, but there is a lot of work being done. Samsung had its first
developer's conference
last month, and the company, along with partner Intel, are continuing to recruit more companies who are willing to back the new mobile platform. The latest word is that Tizen has attracted 36 new partners including a few big names like Panasonic, eBay, and Sharp.
Just like the
Ubuntu Carrier Advisory Group
, the Tizen Association is designed to allow outside companies to help shape the development and commercialization of the platform, but it doesn't necessarily mean that the partner companies are committed to building for the platform. However, it will still mean quite a bit to the development process to have more backers.
The Tizen Association was first announced at Samsung's developer conference last month, and today it has announced support from 36 new companies including game makers like KONAMI, YoYo Games, and Goo Technologies; mobile carriers like NTT DoCoMo; hardware companies like Panasonic and Sharp; and, software giants like eBay, McAfee, TrendMicro, and TuneIn Radio.
The first major Tizen device is planned for release in early 2014.