Tim Cook's more communicative, amicable personality is transforming Apple's image
52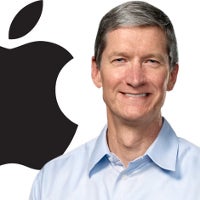 More than a half a year ago, Steve Jobs passed away but he prepared his successor before that – Timothy D. Cook took over Apple in the summer of 2011, and since then the company's share have grown tremendously. Currently, they are lower than the all-time high (which was also reached under Cook), but Apple is still the world's single most valuable company. It's also... different.
From the iron fist management style of Jobs, Cook seems to be transforming Apple into a more typical, corporate structure, more accessible to the public, with a bigger focus on overseas workers' conditions and with a CEO that's actually smiling and more down to earth. And that's a stark difference from the way Steve Jobs conducted himself as Apple's top manager.
Fortune writer Adam Lashinsky writes the latest cover story for Fortune magazine, and it's an interesting peek at how much Apple has changed, and mostly at the person behind this, Tim Cook.
There are a couple of things that you should know about the managerial style of Cook and the future of Apple:
-
Investors are happy with Cook
. Unlike Steve Jobs, the new chief executive finds the time to listen to them. He has no "religious" opinion about paying out dividends
-
Tim Cook is much more communicative
. Steve Jobs was a strong public speaker mostly because of its frank excitement about technology and honest, often over the top, replies to critics. But the public image of the former iCEO differs from the daily Jobs who is often described as weird by his own employees. We've heard reports that he was notorious about his ability to keep silent in situations where most others would resort to small talk. Cook is different. The new chief executive went on to say that he wants to be "personally accessible" to several DC politians.
-
He doesn't obsess about details that much.
Heck, if there was a way to describe Jobs it would a detail maniac. Some say that if Jobs saw how Siri works, he'd turn in his grave, as it's not nearly as polished as most other Apple products.
With all of this in mind, the one thing to really take away from the Fortune writeup on Cook is that recently he showed employees Apple's newest products and they were "blown away." Generally, it seems he's got the confidence, and is able to transplant it to its workers who are "totally comfortable with where the company is headed."