Tim Cook, Zuckerberg and 12 other tech bosses oppose the "Bathroom bill" in a letter to Texas' Governor
29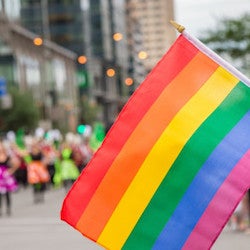 The piece of legislation that is currently in the legal pipeline in Texas, more famous as the "Bathroom bill", has received strong opposition from the heads of the top 14 tech companies in the country. The CEOs of Google, Amazon, Apple and others expressed their concern over the potential enactment of a 'discriminatory legislation' in a letter, addressed to Texas Governor Greg Abbott, dated May 27th.
The bill seeks to regulate the access of transgender people to restrooms in the state, obliging them to use the baths designated for the gender they have on their birth certificates. The legislative machine entered a deadlock last Friday, when Republicans and Conservatives could not reach an agreement over the bill's future. Statements of condemnation for the legislation from the NBA and NFL, and pressure from LGBT groups, have made the bill's passage a particularly difficult one for the Conservative party.
The instant letter urges Texas' legislature not to pursue legislation of this kind, but a similar letter to North Carolina's Governor last year, again issued by tech giants, did little to stop the bill there. We are still to see whether Tim Cook and the others who signed the bill will be able to exert their influence on this occasion.