This is the new PhoneArena
98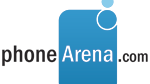 Dear users,
We, at
PhoneArena
, are always working hard to provide you with a better experience each day. However, in addition to bringing you top-notch content such as in-depth phone reviews, an incredibly detailed and complete specification database with full 360-degree views, video reviews and size comparisons, along with exhaustive daily news coverage, we also want to make sure that you, our users, enjoy the best visual presentation and user experience possible.
That is why we created a
brand new PhoneArena design
, in a move to meet the ever-increasing demand for high-quality coverage and ease of use. The new PhoneArena needs no description though, as we are true to what we have always been – the premium site for phone information. Feel free to explore the new design and functionalities that we've come up with and share your thoughts and opinions in the new comment section below!
Still, have in mind that in order to provide you with this new experience as soon as possible, we had to leave some things for later, meaning that even more
new features
will become available shortly. Naturally, it is not out of the question that some bugs and issues may occur, for which we apologize, so in case you spot something, please contact us using
this form
.
Thank you for being the wonderful users that you are!
UPDATE:
We want to assure you that we are reading all the comments and taking all the valuable feedback into account. We are doing our best to fulfill your requests as fast as we can. Stay tuned!
UPDATE 2: Thanks for all the feedback. The Phone Compare feature and the full Phone Filter will be brought back very soon! There will be an alternative visualization available for the Home page, similar (not the same) to the old one!


Update 3 (Oct 29th, 2010): As promised we now have a home page visualization very similar to our old one. Please, expect A LOT of new features to be introduced in the coming weeks.