This super cool leather Apple Watch band costs just $18, 8x cheaper than an Apple Leather band
7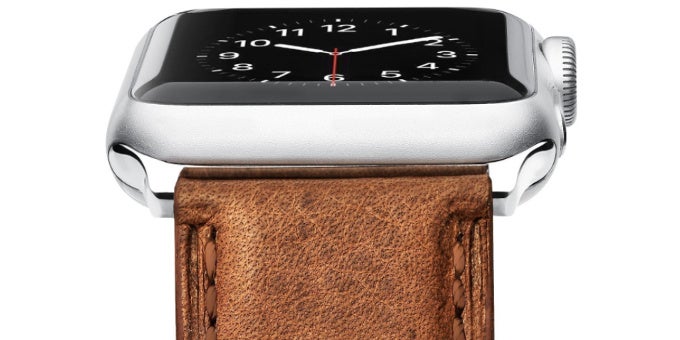 The Apple Watch is clearly the most popular smartwatch out there, but when you start shopping for bands you will quickly realize that it's also very expensive. An Apple-made leather band costs a whopping $150, be it the leather loop or the modern buckle variation.
But worry not: we have just stumbled upon a leather band of high quality, a vintage brown look and an even better price of just $18.
The Benuo leather band for the Apple Watch features a top grain leather surface, with soft microfiber lining and handmade tone-on-tone stitching for both comfort and stylish appearance. It also has adjustable strap length: there are 7 holes for length control, and fit wrists measuring 140-220mm (for the larger Apple Watch 42mm). It features a classic buckle, made of solid stainless steel and is just a great value for the money.
The Benuo leather band is also available in black in some markets, and you should know that Benuo also makes bands for other wearables including Fitbits.
Update:
For a limited time, you can buy the Benuo band for less than $10 using promo code: 8U7O5X5P.