The e-hailing saga continues
1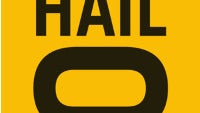 A cease-and-desist warning has been sent out to e-hailing services, such as Lyft and SideCar, threatening drivers employed under the former for breaking regional laws, and, well, the Los Angeles' Department of Transportation (LADOT) won't have it! This is yet another blow and a potential setback for ride-sharing services of the kind, who have been forced to battle for their survival under the sun for much of their existence.
The LADOT are the folks that labor to ensure that ground transportation and any relating needs of LA are met and accounted for. The citizen commission that governs it, however, appears oblivious to the fact that after years of struggle, mobile e-hailing apps have finally won themselves some ground. Uber, for example, has received several similar warnings during the years. Indeed, after a similar cease-and-desist order was issued by the Washington D.C. taxicab commission, a viral social media campaign followed by Uber's own users. The Washington D.C. taxicab commission was later overruled by the D.C. City Council, formally legalizing the service.
Moreover, the New York state court has lifted their latest short-lived restraining order – the state has a spotty on/off track record when it comes to e-hailing services, but the aforementioned service-providers seem to have since taken a more permanent hold and won over a critical mass of customers that appears resourceful enough to sway policymakers.
Far from perfect, though, Uber has drawn major criticism over its 'surge-pricing' system which doubles fares during demand peaks – a critical example was such behavior during the Hurricane Sandy crisis. The company has since waived the system.
E-hailing is a way for customers to get a taxi service via a smartphone app, without the need of placing a call or being forced to physically locate and attract a cab driver's attention.
source:
Engadget