The Little Fox is a gorgeous fairytale platformer inspired by a well-known book, out now on iOS
5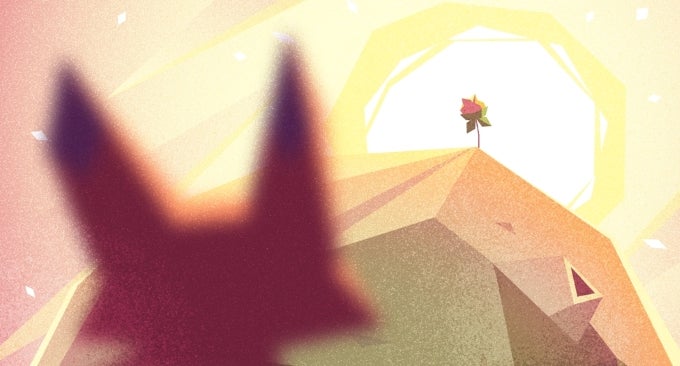 Every once in a while, a game manages to stand out with having the right mix of everything. The Little Fox has a lot of the right stuff – charm, eye candy, storyline, platforming, original and challenging mechanics, an impossibly cute protagonist. Hey, that ought to be enough to attract your attention! The Little Fox is H8 Games's own little twist on Antoine de Saint-Exupéry's novel, "The Little Prince". In the game developers' vision, the Fox becomes the protagonist and embarks on a search for The Little Prince.
On the way to finding his young royal self, the foxie will run through thirteen fairytale landscapes, each with its own unique scenery and challenges. There are icy cliffs, volcano craters, a bog and a dark cave, among everything else. With its lively, animated cartoon-style graphics, the game does bring these fairytale-like settings to life, but it's not just the visual and musical flair to take in here.
The Little Fox brings the typical platforming gameplay runner to a hexagonal field, which is an innovative idea that differentiates the game. The platforming in it becomes an "easy to learn, hard to master" affair. The fox is controlled with a two-tap mechanic – tap left to turn left, and tap right to turn right. This limited control gives you enough freedom of movement to enjoy the levels, but also requires serious reflexes on your part.
Fans of the Crash Bandicoot series of PlayStation games will probably recognize its spirit in this game, with its polygonal graphics, fairytale setting, and sly character. Whether you're in for nostalgic fun, Little Prince fandom, or just bored on a sunny afternoon, you should give The Little Fox a look. The game is iOS-only and costs $2.99