The App Store will be closed for new app submissions and updates during Christmas
2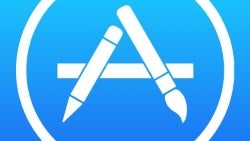 The end of each year sees Apple stop reviewing app and update submissions for around a week in late December. This year's annual shutdown will commence between Dec 23 and Dec 27, thus app developers are warned to submit their projects on time.
Apple's policy makes it tricky for them, as Christmas Day sees the most volume of app downloads of any day in the year, due to many users receiving a new smartphone as a Christmas gift. Yet, the App Store review process won't function during Christmas. App developers must, therefore, plan ahead if they want their apps to be available for download in the winter holidays.
Interestingly, Apple is taking less time off this year, compared to previous years. In 2014 and 2015, the App Store was closed for new apps and updates between Dec 22 and Dec 29. This year, though, app reviewers will get only five days off.
Of course, regular users will be able to download apps, updates, and in-app purchases during the shutdown, while analytics will remain available for developers.
source:
ARC
Recommended Stories