Thanks to Android 2.2, Nexus One runs 450% faster?
28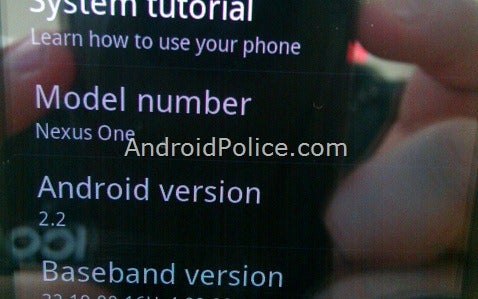 Android 2.2 appears to be a vitamin for Android phones. Not only does the "Froyo" build add Flash 10.1 support, it also is supposed to allow you to save apps to your SD card and run using JIT (Just in time) compilation. The use of JIT is what is most likely behind the incredible jump in speed on a Nexus One running Android 2.2, tested by AndroidPolice.com. Using a test that compiles the phone's MFLOPS (Millions of Floating-point Operations per second), an N-One running on Android 2.1 had a score of 6.5-7 MFLOPS vs. an HTC Hero with a low score of 2 MFLOPS. Installing Android 2.2 results in the Nexus One scoring an amazing 37.6 MFLOPS . Do the math and you can see for yourself that Froyo gives a speed burst to Android devices. As we
reported
, the May 19th opening of the Google I/O show could be the perfect time to launch the new OS build.
HTC Nexus One Specifications
|
Review
source:
AndroidPolice
via
AndroidCommunity