Textalyzer will save you from your drunken, text-happy self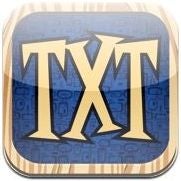 Have you ever, when inebriated, sent a regrettable text to your wife, girlfriend, ex, or boss? We don't have any research to back this up, but we imagine that if you drink with any regularity and own a cell phone, it's already happened at least once.
So what are we to do? Well, until they roll out a breathalyzer adapter for our mobile devices, 'Textalyzer' will have to do.
'Textalyzer' gives you a series of coordination tasks, in lieu of actual blood-alcohol screening, to determine whether your texting judgment is sound.
While we think this is a great (and fun) idea, we have to point out some shortcomings. First of all, your performance on the games is going to improve, so 'Textalyzer' will lose its effectiveness. Also, the challenge aspect might motivate you to send outrageous texts just to beat 'Textalyzer', where you might have otherwise just left it alone.
But we're just nitpicking, and it is only $0.99. 'Textalyzer' isn't meant to be a real sobriety test. But it might provide just enough perspective the next time you start tap-tapping away from your local pub.
P.S. We love that the user from the photos below was deemed drunk at 4:00 pm.
source:
iTunes
via
Gizmodo