T-Mobile vs Verizon vs AT&T vs Sprint: which carrier had fastest LTE at the Super Bowl?
18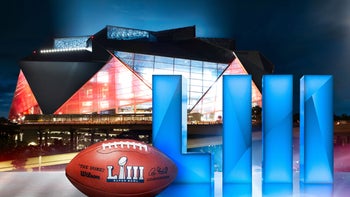 Super Bowl 53 is history and while it was more of a defense grind than an offense effort that we prefer watching, it was a BIG game.
And while the New England Patriots and Tom Brady were grinding it on the field, thousands at the stadium were eager to share the special moments from the game and the half-time show on social media.
Which was the faster carrier at Super Bowl 53?
Well, you probably would not be surprised to hear the name of the carrier that won the contest...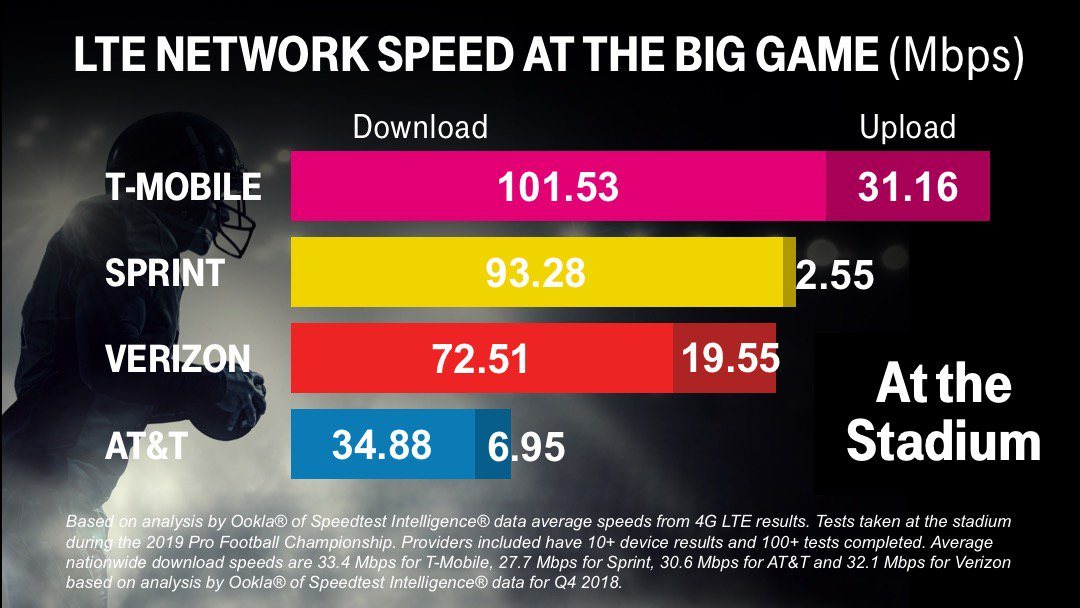 Yep, it was T-Mobile, with average speeds of the whopping 101.53Mbps for downloads and 31.16 for uploads.
Interestingly, Sprint was the second-fastest with an average of 93.28Mbps for downloads, but an incredibly slow 2.55Mbps for uploads. Verizon's download speeds ranked third with an average of 72.51Mbps, while AT&T came up last with a score of 34.88Mbps.
In case you were wondering whether those measurements are accurate, they come from popular network testing app Ookla and include more than 100 tests from more than 10 different devices.
Half-time show speed test!
The #SuperBowl is unquestionably the mecca of advertising, but it's also a great opportunity to go toe-to-toe with @Verizon and @ATT in a densely populated area! Halftime is a high-traffic time, and we're still holding down the No. 1 spot ️️ pic.twitter.com/YfwaHf5v5z

— Mike Sievert (@SievertMike) February 4, 2019


And the above video is a test of the carrier speeds during the half-time show, probably the most traffic-intense moment of the whole Super Bowl. Again, T-Mobile is winning it.


Another very interesting tidbit shared by T-Mobile executives who were – as you'd imagine – happily tweeting was that people were using devices more and more, especially when it comes to traffic.


While last year, the average phone usage on T-Mobile at the big game stood at 54MB, this year, it skyrocketed to an average of 129MB, more than double the amount in just a year.





Did you watch the big game? And were you happy with your carrier's LTE speed during the game?