T-Mobile stepping up their 3G network to surpass AT&T with 21 Mbps HSDPA by 2010
This article contains unofficial information.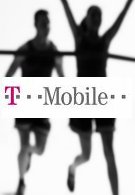 Maybe being last to the 3G party might not be too much of a bad thing with T-Mobile? For some time, all the other major carriers were basking in the fast goodness of 3G speeds; T-Mobile though was the last to enter the race. Launched late last year with the release of the T-Mobile G1, the fourth largest carrier in the US had some catching up to do. T-Mobile's Chief Technology Officer, Cole Brodman, detailed some exciting details about their 3G roll out for the rest of the year and 2010. They're eying on matching AT&T's 7.2 Mbps HSDPA with their own by the end of this year. The surprising thing though is that they plan on overtaking AT&T with a 21 Mbps HSDPA starting in 2010. This gigantic project probably coincides with Deutsche Telekom's plan to invest tons of money into the US for T-Mobile's rise to the top. Even with this enormous undertaking, it's still unclear as to whether or not T-Mobile will jump on the LTE wagon for their 4G network. In the mean time though, we're glad to see them up their game with this move.
via
dslreports