T-Mobile partner gets hacked, hands over the personal data of 15 million T-Mobile subscribers
19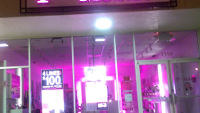 T-Mobile has just announced that Experian, the company that processes its credit applications, was hacked. According to preliminary estimates from both companies, it looks like the hackers gained access to the personal data of about 15 million T-Mobile subscribers and applicants.
T-Mobile and Experian said that the hack affects new T-Mobile applicants which required a credit check for either T-Mobile service or an equipment installment plan between September 1, 2013 and September 16, 2015. Note that even if you're not currently a T-Mobile subscriber but have applied for T-Mobile service during this timeframe, this hack puts your personal data at risk.
If you're one of the affected subscribers and applicants, the hacker has gained access to personal data such as your name, address, and date of birth. Furthermore, the hackers also gained access to encrypted fields containing other private data, such as your social security number and your driver's license or passport number. Unfortunately, the two companies say that the encryption that protected this information was compromised.
On the upside, if this word can be used in such a context, it looks like the hackers did not get their hands on financial information such as card numbers or bank account information.
In his typical bold fashion, T-Mobile CEO John Legere said that he was "extremely angry" to find out about the hack and that T-Mobile's relationship with Experian will be thoroughly reviewed in the light of this unfortunate development. In a note on the company's website, Legere mentions that the hack did not affect any of T-Mobile's network or systems, although this will obviously do very little to bring relief to those affected.
In an attempt to make up for losing your personal data, the two companies will offer two years of free identity resolution and credit monitoring services. At the moment, it's unclear if T-Mobile has reached out to those affected, but all T-Mobile subscribers who feel threatened by this hack can sign up for the credit protection service.
Recommended Stories