T-Mobile offers tips to those in the path of Hurricane Irene
6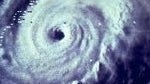 T-Mobile is telling its customers who are in the path of Hurricane Irene, that it is moving resources into the area to
quickly restore service in case of an outage
. The carrier has set up a number of Command Centers along the coast where engineers will move to in case service has been interrupted. In the Carolinas, Greater Tri-State Area and New England region, T-Mobile has moved portable and back-up generators all filled with fuel and ready to go, repair and transport vehicles are ready to be deployed, and critical sites have battery back-up. In case land-lines servicing T-Mobile's cells go down, microwave radios will handle calls. Engineers on-call are being moved to areas that could be in the storm's path and Cells-On-Wheels will provide additional capacity in especially hard hit regions. T-Mobile is also adding capacity to evacuation routes.
The carrier also has some tips for customers who might be affected by the Hurricane. The other day,
we showed you
a video from the Weather Channel with some tips for cell phone use during and after a hurricane, and similar to what Verizon's spokesman said,
T-Mobile suggests texting instead of making voice calls
as the odds of a text message getting through are better during periods of high-usage. If you do make a voice call, T-Mobile suggests that you make it a short one. If your phone has Wi-Fi connectivity, use it because you will be able to make calls with your in-home data connection in case the carrier's network is out or heavily congested. Finally, T-Mobile suggests that you charge your phone's battery fully prior to the approach of the storm. The carrier adds that you should obtain a vehicle charger so that you can keep your handset working even if the power is out.
source:
T-Mobile