T-Mobile joins StarStar Me ranks, use a personal name or number for incoming calls
0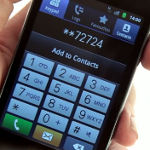 Does your mobile phone number bother you? Would you rather have the ladies contact you by dialing
STUD
? With StarStar Me, you can arrange to receive a call when the caller dials a unique personal phrase or number. Let's say that you are a New York Yankee fan. You could make sure that callers reach you by dialing the number 34578 (and if you need to know the significance of that series of numbers, perhaps you are not as big a Yankee fan as you think you are).
T-Mobile customers can sign up for StarStar Me by calling **63 from their T-Mobile handset. The service is
$2.99 per month
which will be added to your monthly T-Mobile bill. The service works on Android and on featurephones although functionality is limited on the latter.
source:
T-Mobile
via
StarStarMe