T-Mobile getting rid of Flexpay
11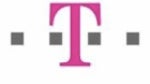 T-Mobile may be getting ready to make a change to their approval process as it seems that they are getting rid of their Flexpay system to make room for the more conventional system in which customers would have to pay a deposit, depending on their credit.
T-Mobile launched Flexpay just a couple years ago. They put it in place of deposits for customers that had less than stellar credit. When the credit check was run, it would either get approved as a regular plan, a Flexpay plan with contract or a Flexpay plan with no contract.
Flexpay customers with a contract would be entered into a regular two-year commitment. They would receive subsidized pricing on the phone, but not to the same extent as the customers on a regular plan. The only additional charge they would see on the bill is a $4.99 control charge, which could actually disappear if the account was setup on auto pay. So it was a good option for people that couldn't afford a high deposit on one of the other networks.
If T-Mobile gets rid of the Flexpay program, then they will return to deposits just as they had before. The deposits could range anywhere between $50 and $400 based on credit. It is not known why T-Mobile is reverting back to their old ways at this time. Tell us what you think in the comments
below.
source:
TmoNews