T-Mobile data plans to get a facelift
8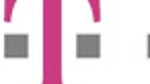 It appears as if T-Mobile is preparing to revamp their data plans for mobile devices on November 3rd, according to a few screenshots that are branded with that "internal use only" statement.
If you take a closer look at the images, you will see that T-Mobile devices will be separated into three tiers. The first tier is of the feature phones (formerly none as phone-first devices) and will have an option to get 200 MB of data. This data is not a requirement as users can choose to use the internet on a pay-per-use basis.
The second tier is for midrange smartphones. This is for phones like the Motorola Charm, not the HTC G2. There are two options offered for these devices, a 200 MB plan and an unlimited data plan. If a user chooses the 200 MB plan, they will be subject to any overage charges. T-Mobile will send a warning text message to users once they hit 180 MB of used data in a single billing cycle. The 200 MB plan will be priced at $10 per month with or without a contract.
The third and final tier for data is for the high-end smartphones. This is where you will find the HTC G2, the Samsung Vibrant, the HTC HD2 and any of the BlackBerry devices. Any of these phones will be required to get the unlimited web plan only. Speed throttling will be utilized when the user reaches 5 GB of usage in a single billing cycle. There are no overages. The unlimited plan will be priced at $30 and $25 depending on if you choose to get a contract or not.
Tell us what you think about these upcoming data plan tiers from T-Mobile in the comments below.
Source:
TmoNews