T-Mobile blows away Wall Street's Q4 earnings estimate by 50%; carrier's shares respond
13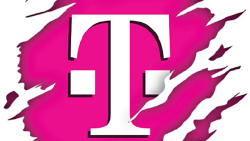 Yesterday,
T-Mobile raised the resolution of its unlimited streaming video
for T-Mobile One customers to 720p (HD) from 480p (DVD quality). That allows the innovative Un-carrier to
match the quality of video that subscribers to the new Verizon Unlimited plan get to view
. Today, T-Mobile announced its fourth quarter earnings revealing how companies that put the customer first and quickly respond to competitive threats, can be very successful in this industry.
From October through December, T-Mobile scored a net profit of $390 million, or 45 cents a share. That is a 32% hike from last year's fourth quarter profit of 34 cents a share, or $297 million. Fourth quarter revenue grew 23.4% to $10.18 billion for the period. Considering that Wall Street was expecting T-Mobile to report profits of 30 cents a share, it appears that T-Mobile topped expectations by a whopping 50%. Revenue also topped Wall Street estimates of $9.84 billion. For the quarter, T-Mobile added 2.1 million net new subscribers
The nation's third largest carrier had a strong fourth quarter as it reported 933,000 postpaid phone subscribers, the Holy Grail for wireless carriers. Postpaid phone churn for the quarter declined by 18 basis points year-over-year to 1.28% from 1.46%. For all of 2017, T-Mobile says that it will add 2.4 million to 3.4 million net branded postpaid subscribers. T-Mobile's own estimate for 2017 might be disappointing according to institutional trading house Jefferies, but it adds that T-Mobile is known to be conservative with its own forecasts. Jefferies analysts said that they don't believe that the restrained forecast for 2017 is due to competition from the just launched Verizon Unlimited plan.
For all of 2016, T-Mobile added 8.2 million net new subscribers. Of that amount, 3.3 million were postpaid phone accounts that were added last year. The carrier currently covers 314 million people with its 4G LTE network. By year end, that figure will be up to 320 million.
"These results are proof that doing right by customers is also good for shareholders. Not only are customers flocking to T-Mobile, but we're also producing rock-solid financial results including 11% growth in service revenues, 23% in total revenues, 31% in net income and 12% in Adjusted EBITDA year-over-year in Q4. The competition just doesn't get that customers want to come first! That's three years in a row that we've added more than 8 million customers and taken all of the postpaid phone growth in the industry. The Un-carrier revolution continues in 2017!"-John Legere, president and CEO, T-Mobile
Investors seem to like what they hear. T-Mobile shares are up $1.10 or 1.81% to $62 in early Wall Street trading today.
source: T-Mobile