T-Mobile added 646,000 net branded postpaid phone subscribers in Q2
7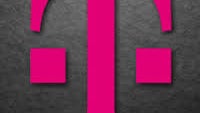 T-Mobile reported its second quarter results on Wednesday morning, and the Un-carrier said that during the three month period it added 646,000 branded net postpaid phone customers. That compares to
the 86,000 net postpaid phone subscribers that Verizon added
to its rolls during the same quarter. For the 10th consecutive quarter, T-Mobile led its rivals in this important category.
Overall, T-Mobile had 890,000 total branded net postpaid additions and 1.9 million total net additions. For the nation's third largest carrier, it was the 13th consecutive quarter with over 1 million total net additions. And Pre-paid business was strong too; thanks to MetroPCS, T-Mobile added 476,000 branded net additions in that segment from April through June.
The carrier reported another company record low churn rate in the postpaid phone business. That figure worked out to 1.27% in the period for a 6 basis point drop (.06) sequentially, and 5 basis point drop year-over-year. For the quarter, T-Mobile garnered $9.2 billion in revenue. That was an 18% gain over last year's figure. Net income amounted to $225 million, or 25 cents a share.
T-Mobile's 4G LTE signal now covers 311 million Americans, and its low frequency Extended Range LTE signal now is in 350 markets, covering more than 200 million Americans. Thanks to the 700MHz spectrum used for this service, Extended Range LTE signals travel farther and penetrate buildings better.
It appears that Wall Street likes the release. In pre-market trading T-Mobile (TMUS) is up 1.5% to $45.67.
source: T-Mobile