T-Mobile Essentials vs T-Mobile ONE: which is the best plan?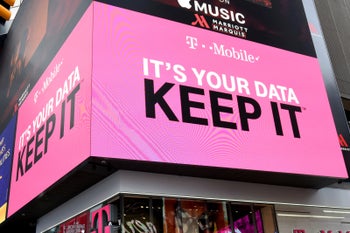 T-Mobile has just launched the new T-Mobile Essentials plan that is unlimited and is cheaper than the familiar T-Mobile ONE plan, so which one should you choose and what are the hidden pitfalls?
We have looked at the ins and outs of T-Mobile's wireless service plans and while it now has multiple "unlimited" plans, there are actually different limitations for each of those plans that are worth considering.
So what are the limitations and what are the prices? Take a look at the table right below:


T-Mobile Essentials
T-Mobile ONE
T-Mobile ONE Plus
T-Mobile ONE Plus International
Prices
$60 first line
$30 second line
$15 for third and more lines
$70 first line
$50 second line
$20 third line
$20 fourth line

$10 on top of ONE
(per line)
$25 on top of ONE
(per line)
Minutes
Unlimited
Unlimited
Unlimited
Unlimited
Texting

Unlimited
Unlimited
Unlimited
Unlimited
4G LTE data
Unlimited
Unlimited
Unlimited
Unlimited
Throttling after?
50GB
50GB
50GB
50GB
Streaming
Unlimited @ 480p
Unlimited @ 480p
Unlimited @ 720p, HD
Unlimited @ 720p, HD
Hotspot Tethering
Yes, 3G speeds
(only up to 600Kbps)
Yes, 3G speeds
10GB 4G LTE hotspot
Unlimited 3G
Unlimited 4G LTE hotspot
Roaming
-
-
-
-
Extras
-
Netflix Standard 2-screen
(for 2 lines)
Unlimited in-flight data (Gogo)
Visual voicemail
Name ID
Unlimited in-flight data (Gogo)
Visual voicemail
Name ID
Unlimited international calling
(to select countries)
*T-Mobile One Plus International option will be removed as of tomorrow.
**Unlike T-Mobile ONE which had all taxes and fees included, T-Mobile Essentials requires users to separately pay those taxes and fees on top of the monthly plan payment.
As you can see, we have the T-Mobile Essentials along with three different variations of the T-Mobile ONE plan.
The biggest reason to pay more (with the One plan extensions) is to get higher quality streaming, more data for use your phone as a mobile hotspot, as well as for extras and bonuses like unlimited in-flight data and international calling.
First, though the basic Essentials and One plan both come with one important limitation: they can only stream video at a quite unsightly 480p quality. Bummer! And that's in the era of Quad HD and 4K screens! But of course, T-Mobile keeps this as its main incentive for users to upgrade to a more costly One extension. So if you want a high-quality, 720p HD (1080p streaming is not even an option, unfortunately), you'd need to go to the One Plus plan starting at $80 for the first line.
Comparing the new Essentials to the older basic One plan, the slightly cheaper Essentials plan makes the following concessions:
first customers to suffer from throttled speeds in congested times and areas
very slow mobile tethering (only 600Kbps speeds)
no Netflix included
no unlimited music streaming
taxes and fees are not included in the monthly payment
So... take one more careful look at the table and see whether you can deal with those compromises to save a few bucks.
Are you using T-Mobile? And are you happy with the service and the prices? Let us know in the comments right below!