Survey: More Android users switching to the Apple iPhone than vice versa
99+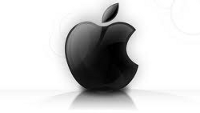 According to a survey conducted by Consumer Intelligence Research Partners, 20% of Apple's customers over the last year came from an Android phone. At the same time, only 7% of Samsung's customers were switching from an iPhone. Meanwhile, from July 2012 to June 2013, 42% of Apple iPhone buyers were merely upgrading from another iPhone model. During the same time period, 43% of Samsung customers were coming from another Android phone, not necessarily a Samsung unit.
During that same 12 month period, more first time smartphone buyers switched from a featurephone to a Samsung branded handset (37%) than an Apple branded model (26%). Among smartphone users that switched brands, Apple took three times as many customers from Samsung (33%) than the latter took from Apple (11%). As it turned out, Samsung took most of its new customers from HTC, Nokia and Motorola. Apple took most of its new customers from BlackBerry.
Other demographics show that the average Apple iPhone user is wealthier and more educated than the average Samsung user. In a bit of a shocker, it turns out that iPhone owners tend to be younger than Samsung users. To get these figures, 500 smartphone buyers who had purchased a new phone in the previous 90 days, were surveyed every quarter from July 2012 to June 2013.
source:
CNN