Study finds smartphone and tablet users are spending more time on apps than surfing the web
4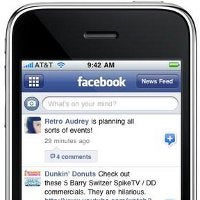 You probably don't realize it all that much, but apparently tablet and smartphone users are spending a good majority of time
using mobile apps
– as opposed to surfing the web on their devices.
The surprising results are realized in a recent study conducted by
Flurry Analytics
, where they found mobile device users are spending more time within apps, thus, reversing the previous trend of people surfing the web. Well, compared to a year ago, both activities have actually
increased
, but mobile app usage has managed to eclipse and exceed web surfing since then.
Tracking usage on over
140,000 different apps
for its study, the report from Flurry Analytics shows that mobile device users spend on the average,
94 minutes
of their time each day within apps – up from 66 minutes previously. In contrast, they spend approximately
72 minutes
surfing the web, which is up very little from the 70 minutes per day reported last year.
So you're wondering what apps are people using as opposed to surfing the web? Not surprisingly, most of the time is being spent on the
Facebook app
, which accounts for most of the result's driving force. Actually, that's not much of a shocker considering the amount of updates the popular app has been seeing, which now offers the perfect balance of convenience and features.
games
take a good majority of the share as the report finds 49% of time is spent on it – in comparison to 30% for social networking activities.
If you're not sold on this new trend, just try to actually break down what you do on your mobile device on a daily basis – you never know, the results might actually astound you.
source:
Flurry
via
Mobileburn