Study finds people more apt to lie via texts
4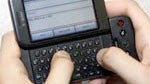 The Sauder School of Business at the University of British Columbia conducted a study and confirmed what many of us already suspected; people tend to lie more through text messages than other forms of communications.
In the study, researchers set up 170 students in a stock-market role-play where one person was the buyer, and the other the broker. In order to achieve a real-life payout of up to $50, brokers were told they would receive more money in exchange for more stock sales, while buyers would receive money based on the performance of the stocks they purchased.
The brokers where instructed to conduct their sales via text, audio chat, video chat, or face to face, the catch was, they were also given inside information that stocks were rigged to lose 50% of their value.
After the sale was conducted, the buyer was informed about the faulty stock knowledge the broker had and was polled on if they were lied to during the selling process. It turns out, buyers who received their stock information through text messages were 95% more likely to have been lied to then those that had used video conferencing and 31% more than those that used face to face communication.
Study co-author and associate professor Ronald Cenfetelli said, "
We expected there would be deception through texts, but we didn't think the most truth would come out of video chat interactions.
" He went on to say that he speculated that people on video felt more scrutinized which may have lead them to feel compelled to be honest.
While we already assumed text messages don't always provide the most honest communication, now there is some research to back it up. Also, for those all-important talks, video is definitely the way to go.
source:
Mashable