Student uses Apple Watch to call 911, while hanging from seatbelt after a car crash
39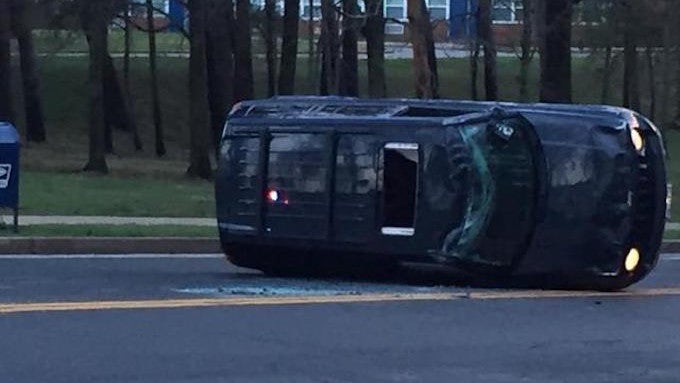 After his Jeep landed on its side, Casey Bennet called 911 via the Emergency SOS feature on his Apple Watch
At the end of March, Apple's
iOS 10.3 update fixed a bug
that an
Arizona teen abused to overwhelm the 911 hotline
with fake calls for 5 whole months. Recently, Apple and the emergency number have come together in a headline again, but this time it's actually for the good.
Casey Bennet, a college student from in Maryland, was driving home on the 6th of April, when another vehicle struck his Jeep and flipped it on its side. Thankfully, Casey did not lose consciousness and reacted coolly. However, he was stuck to his seat, tied with his seatbelt, and could only wait to be rescued.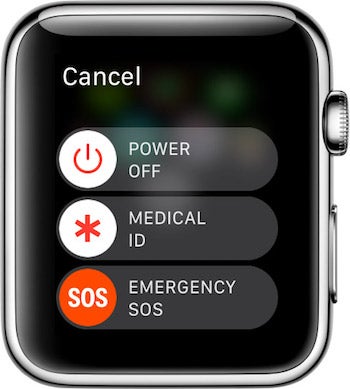 You can program your local emergency number into the SOS feature
Upon crashing, his iPhone was flung out of his reach and he couldn't get it to call help. However, Casey was wearing his Apple Watch and used it to call 911, thanks to the Emergency SOS feature. The SOS feature allows you to dial the hotline and send a text to an emergency contact, only by pressing the side button for longer. In his case, it sent a text to his parents and alerted a dispatcher. Help arrived only 6 minutes later and he was treated for bruises to his knee and chest – nothing too major.
Apple boss Tim Cook also received a note from the student, in which Casey told him what happened and how his Apple device helped him.
In an interview for ABC News, Casey appeared in good mood and shape, and thankfully escaped the crash alive. His experience is a fantastic example of the ways technology can literally preserve lives.