Starbucks is turning its mobile app into a digital wallet?
2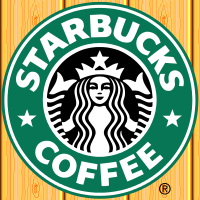 Back in March, Starbucks hinted that it might soon
start accepting drink and food orders from its mobile app
. At the time, the coffee chain revealed that 14% of purchases made in its U.S. stores, are paid for using the Starbucks mobile app. The company's CDO (that's Chief Digital Officer) Adam Brotman, says that one geographical area has been chosen to host a test. Starbucks customers in that location can place an order from their mobile app, and pick it up. The feature will be available later this year.
Brotman made it clear that this is not an experiment. The executive said that the feature will be rolled out from coast-to-coast no matter how long it takes to do. At a tech conference this past week, Brotman said, "
We will do this and we will get it right
." Starbucks customers have demanded this functionality from the company's mobile app for years, but only now does the coffee chain feel confident in the technology and in its stores' ability to handle the orders.
With so many Starbucks dotting the land, why does the coffee retailer feel the need to offer this to customers? Starbucks says that if it can nail this feature, it will make its loyal customers even more loyal, giving them a chance to place an order in advance, and pick it up, without having to wait in line. The risk is high. One order that gets screwed up because it is ready too early or too late, can leave a customer scarred for life. Coffee drinkers are a notoriously hard to please lot. That is why Starbucks is testing out how long each brew takes to cool down.
While Brotman says that the company is trying to get this down to a science, he realizes that there are going to be problems. This is why the team working on the feature, is also working on responses to tell customers in case a problem does pop up.
Another idea that Starbucks is floating is possibly allowing its mobile app to be used at third party stores. That would make those with the app on their phone, able to use their handset to make a payment. Brotman wouldn't reveal the name of the stores that Starbucks is in talks with. "
We want to get mobile ordering right first, but you could be hearing more about us in the mobile wallet or universal loyalty space sooner than later
," said the executive. Extending the use of its mobile app beyond Starbucks stores, to be used as a digital wallet, will help publicize the Starbucks name. This could make the coffee purveyor famous for something else besides java..
source:
Recode
via
Engadget