Sprint's pop looking to nab exclusive mobile content with purchase of Dreamworks Animation?
7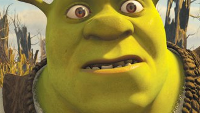 SoftBank, the Japanese telecommunications firm that owns Sprint,
decided not to go after T-Mobile
. But CEO Masayoshi Son hasn't given up on battling Verizon and AT&T in the U.S. wireless market. According to reports published on Sunday, SoftBank is interested in purchasing DreamWorks Animation. The idea is to build a stable of content that would be exclusive to Sprint customers. SoftBank has already purchased some video game producers.
DreamWorks Animation is the studio behind the Shrek and Madagascar movies. According to a source close to the negotiations, SoftBank would pay $3.4 billion for the animation studio, and sign its founder and CEO Jeffrey Katzenberg to a five year pact. DreamWorks Animation closed Friday at $22, and the bid is said to be valued at $32 a share.
SoftBank has some money to spend now that its $20 million investment in Chinese internet company Alibaba is worth $60 billion, following the latter's IPO. Son is looking beyond the silver screen and is more interested in that 5 inch screen in your hand. By obtaining exclusive content, the executive is hoping to persuade U.S. smartphone owners to choose Sprint.
source:
HollywoodReporter
,
WSJ
via
Engadget