Sprint's new CEO, Marcelo Claure says price cuts, network fixes, and job cuts are coming
31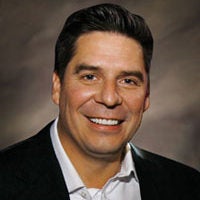 In what was basically an admission of an inferior network,
Sprint's shiny new CEO
, Marcelo Claure, stated in an employee meeting Thursday that he aims to bring disruptive new rate plans to market next week.
Mr. Claure presented three points in the company-wide meeting: reduce prices, improve the network, and "optimize Sprint's cost structure." The company is "going to change [its] plans to make sure they are simple and attractive and make sure every customer in America thinks twice about signing up to a competitor."
To justify what are said to be "very disruptive" rate plan changes, Mr. Claure pointed out that "when you have a great network, you don't have to compete on price. When your network is behind, unfortunately you have to compete on value and price."
That means that whatever profit margin exists on Sprint's mobile service, it's going to get a lot thinner, and that is where Mr. Claure's third point comes into play, reducing operational costs. That is not-so-secret code for layoffs.
The new executive also briefly addressed Sprint's now-defunct plans to buyout T-Mobile, saying that SoftBank (who owns 80% of Sprint) CEO Masayoshi Son "spent days and nights talking about the merger I'm not supposed to talk about." In the end however, it was bad timing because Son was also preparing for former Sprint
CEO Dan Hesse's departure
(read as: a polite dismissal).
No details were given about what the new rate plans would be, but Mr. Claure stated that as soon as they were available, sales teams and dealers would have the tools to close the sale, something that has not been the case in the past.
For network improvements, Mr. Claure admitted that the network "rip-and-replace" has taken too long, and the general perception of America's third largest carrier is mostly negative. The new "Framily" rates have not been helping either.
The third item, job cuts, are going to basically be two columns, "must haves," and "nice to haves." Everything that falls in the latter will be scrutinized. Whatever cuts are made, they are going to hurt. Sprint has about 36,000 employees, about as many as T-Mobile which is
seen as a lean operator
.
Marcelo Claure built Brightstar from scratch and it is now a multi-billion dollar wholesale enterprise with operations around the world. SoftBank now owns 57% of Brightstar in a $1.25 billion investment, and those holdings are expected to increase to about 70% over the next five years.
Mr. Claure believes that consolidation (carrier mergers) are the way of the future, but is committed to the task at hand which is, returning Sprint to growth. His predecessor presided over 7 continuous years of customer losses. That means, price cuts now, job cuts soon, and network build out after. Sprint holds more spectrum licenses than any of the competition, albeit in higher frequency bands. When it comes to spectrum, more is better, and it is long overdue that Sprint use what it has.
sources:
Light Reading
and
Bloomberg