Sprint reports quarterly results for Q3 2011: revenues rise, first signs of revival visible
20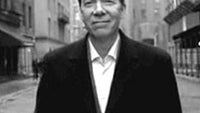 Sprint has reported its third quarter and while it's still in the red, for the 16th consecutive quarter, there are already signs of revival – the third-largest US carrier managed to
squeeze net loss to $301 million
, or 10 cents per share, beating estimates expectations for losses amounting to 22 cents a share. This sent the carrier's shares 4% up in pre-market tradint.
"Sprint's focus on creating the best customer experience with simple, unlimited plans and innovative products and services continues to strengthen our brand and drive positive results,"
Sprint's CEO Dan Hesse said.
"We are adding to our customer base, our average revenue per user is increasing, and as a result our wireless revenues are growing."
Sprint's sales however fell a bit short of projections at $8.33 billion compared to the envisioned average of $8.38 by the Street.
At the same time, Sprint continued
losing contract subscribers
and this quarter alone contributed another 44,000 to the negative trend. Analysts here again hoped the Now Network would manage to almost close that hole to 4,300 lost subs.
What everyone expects to hear is more news about Sprint's
iPhone 4S sales
. The carrier inked a deal with Apple to offer the coveted handset and started offering the iPhone 4S at the beginning of the fourth quarter. Sprint didn't give any particular details about the iPhone numbers but did mention that demand has "surpassed initial expectations." In addition, the carrier expects customers using Apple's device to be the most profitable for it.