In a bid to get regulators to approve the T-Mobile merger, Sprint puts down its own LTE network
5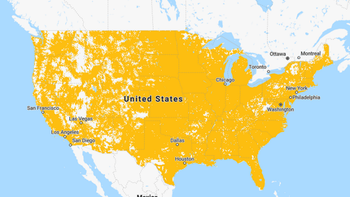 T-Mobile and Sprint are awaiting regulatory approval for their $26.5 billion merger from the FCC and FTC. The FCC might have painted itself into a corner the other day by
passing rules that force state and local governments to decide quickly
whether or not to allow carriers to deploy 5G technology within their borders. The FCC says that this must be done to keep U.S. leadership of 5G technology. This is the same argument that T-Mobile and Sprint have made as to why their merger should be allowed to close.
However, when dealing with U.S. regulatory agencies, it is always a good idea to keep your hand on first base while trying to steal second. In other words, Sprint decided that it needed to employ another strategy to prove how badly its merger with T-Mobile needs to be approved. So the nation's fourth largest carrier included in a recent filing, a series of maps designed to show just how lacking its network really is.
The confidential illustration shows three maps comparing Sprint's footprint against its three stateside rivals, T-Mobile (magenta), Verizon (red) and AT&T (blue). But the best part was the wording above the maps. "Sprint's LTE Network footprint covers a much smaller geography and significantly fewer POPs than other national carriers." Keep in mind, those are Sprint's words. The title, also written by the Sprint propaganda team, reads "Sprint's Network Faces Severe Challenges."
There seems to be a disconnect between the maps on the infographic and the map on Sprint's own website, which shows much wider coverage. This may not be an apple-to-orange comparison, especially since Sprint's website says that the map "provides high-level estimates" of its wireless coverage, and it includes areas of non LTE coverage. It is interesting though, that when it needs to show consumers the breadth of its coverage, it produces a map with coast-to-coast yellow (see image at the top of this article). But when it sends a filing to regulators, the maps all of a sudden show how much Sprint needs to merge with T-Mobile to stay alive (see image directly below).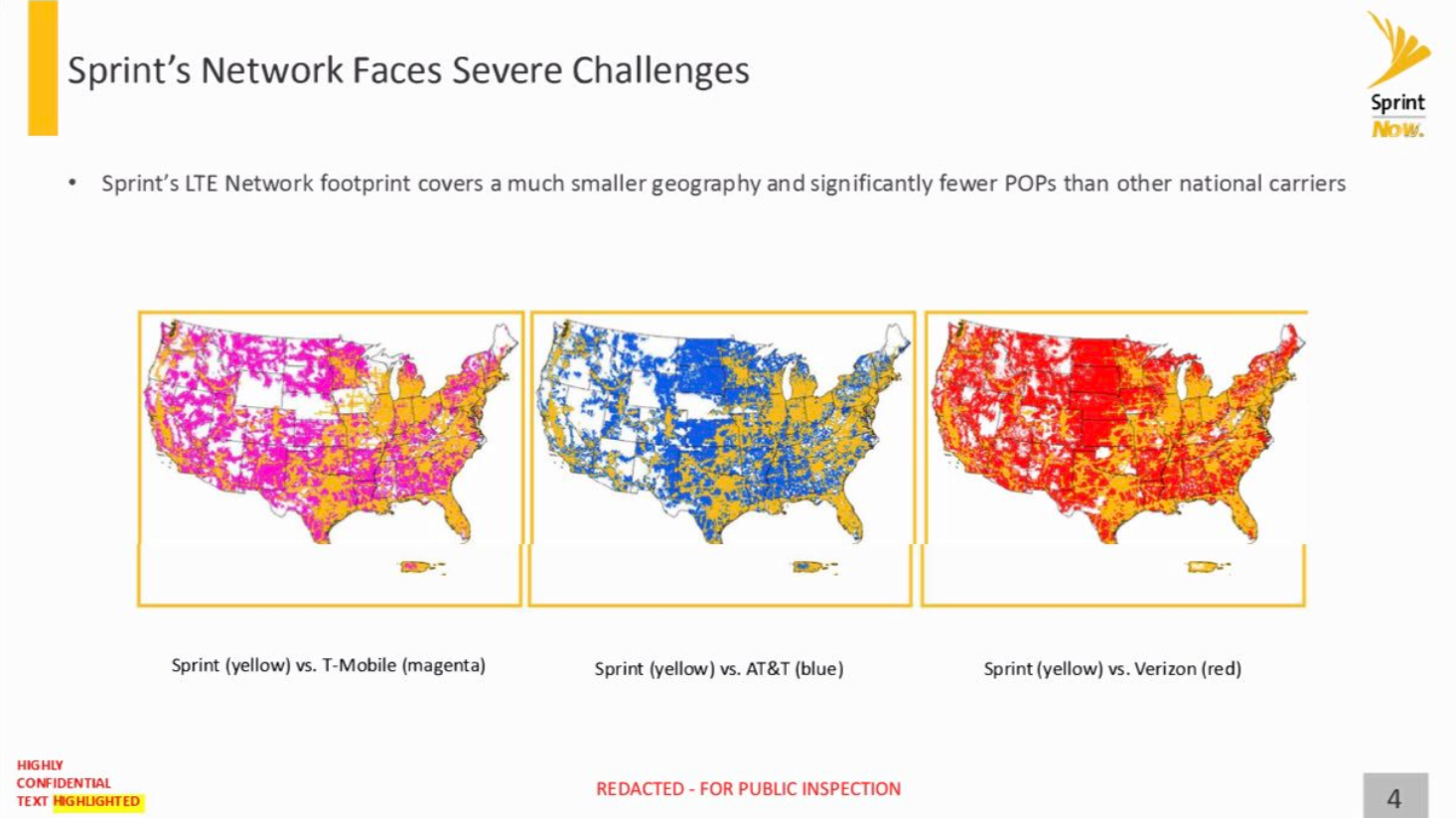 Sprint included these maps in a recent regulatory filing