Sprint gets tagged with $300 million lawsuit for tax fraud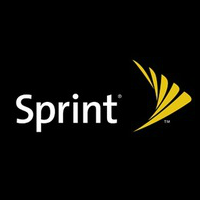 It seems like Sprint is really having trouble getting itself any good press these days, between failed acquisitions, a non-existent LTE network, and slow service, and this story isn't going to help at all. It seems that Sprint has been served with a $300 million lawsuit by the state of New York for tax fraud.
The New York attorney general's office announced the lawsuit today. Apparently, Sprint filed false records which allowed the carrier to underpay taxes. The attorney general's office claims that this was done in an effort to keep monthly charges low, and give Sprint an "advantage over its competitors." Supposedly, Sprint didn't collect and pay the full taxes for the monthly access charges to customers. According to the New York AG, this allowed Sprint to "position its calling plans as cheaper than competitors' plans by $4.6 million per month, collectively". Even worse, the underpayment in taxes is increasing by $30,000 per day.
Not surprisingly, Sprint disagrees. The carrier made a statement saying that the claims were "without merit" and that it had collected and paid "every penny of sales taxes" that were owed to NY. Sprint also positioned itself as being on the side of the consumer, claiming that the NY attorney general was trying to add more to already high taxes, and that Sprint would "stand up for New York consumers' rights". Of course, the AG's statement does make it clear that it plans to go after the money from Sprint, not the customers, so we're not too sure what to make of Sprint's noble gesture.