Sprint fined $7.5 million for telemarketing to Do-Not-Call numbers
12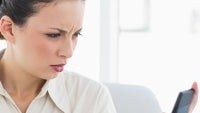 If you are a Sprint subscriber on the federal government's Do Not Call list, but you still receive unwanted marketing messages from the carrier, you can rejoice. The FCC's Enforcement Bureau has fined the company a record $7.5 million because it failed to halt its telemarketing practices for subscribers on the Do Not Call list. Sprint has agreed to pay, making this the largest Do Not Call settlement to date.
In addition to the $7.5 million payment, Sprint will deploy a two-year plan to ensure compliance with FCC requirements for protecting consumer privacy and preventing consumers from receiving unwanted telemarketing calls. This follows a $400,000 settlement from 2011, arising from complaints about telemarketing calls to consumers.
Sprint will now take extensive action to ensure its practices follow the FCC's requirements. Measures include developing a plan, operating procedures and policies to maintain internal Do-Not-Call lists; designating a senior corporate manager as Compliance Officer; implementing a training program for Sprint employees and contractors, and serving two-year annual reports to the FCC.
source:
FCC