Spotlight: Speedify for Android lets you combine Wi-Fi and 3G/4G connections for blazing Internet speeds
14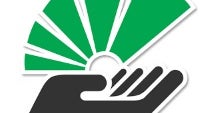 Want to get the fast Internet experience possible on your device? Here's an app made to deliver the good stuff! Speedify is a new kind of VPN app that lets you combine Wi-Fi and a 3G/4G data connection to obtain a fast, unbreakable Internet connection no matter what. The application can intelligently give you seamless Internet as you go about your day, and a welcome speed boost in times when you really need it.
Coming with 1GB of free traffic every month, Speedify bonds your Wi-Fi and mobile data networks at just the tap of a button, letting you enjoy blazing-fast HD video streaming, uploads, downloads, and web browsing. The seamless hand-off between different networks makes sure that your music, podcasts, videos, and other streaming media don't spontaneously lose connectivity. The app developers provide access to Speedify's global network of speed servers across five continents, and made the app easy to use, with a novel interface.
Examples of using Speedify include combining all of your internet connections under one IP address, splitting a Netflix stream between two Internet connections for a higher resolution and faster buffering, and navigating firewalls without fiddling with port forwarding.
Although Speedify can be tried for free, it has a subscription payment system. Your payments are charged to your Google Play account when your monthly or yearly plan renews.
Developer:

Connectify

Download

: Android

Category

: Tools

Price

: Free / Subscription plans