Spot the difference: Galaxy S8 sized up next to Galaxy S8+ in a new live shot
49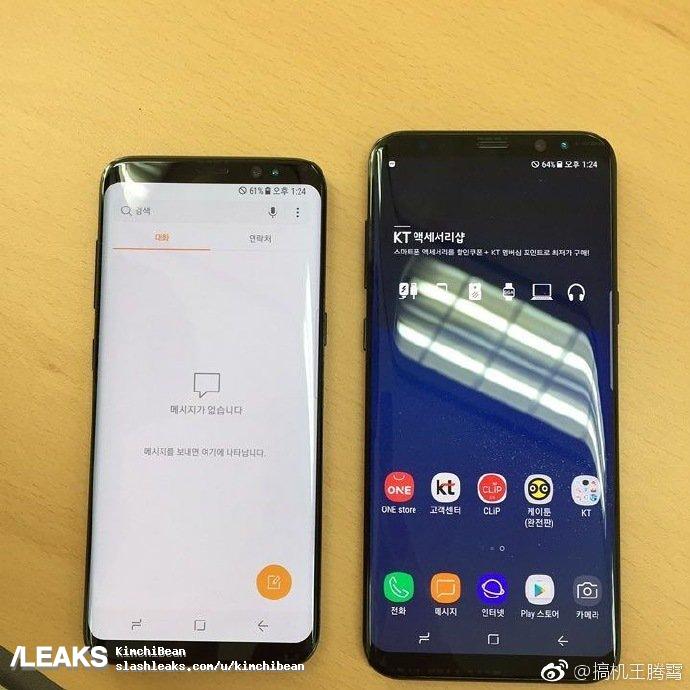 A newly leaked photo coming from the vast tech blogosphere over at the East, is calmly depicting the two most expected phones this season - Samsung's
Galaxy S8
and
S8+
. The S8 is rumored to come with a 5.8" curved panel, and the S8+ will eventually one-up it with a 6.2" display, and this half an inch longer screen diagonal makes the difference in chassis sizes pretty significant, as you can see.
Moreover, the new 18:9 aspect ratio makes the phone narrower, but quite tall, which is especially true in the case of the S8+. They will be easier to hold and operate with one hand, though, and, given that we expect an 83% screen-to-body ratio, as per some credible tips, the 6.2" S8+ should be about the size of a 5.7" handset.
That would still make it a big phone, and not everyone's cup of tea, that's why rumor has it that
the ratio upon release
will be 7.1 million Galaxy S8 units shipped to the stores, and 5.4 million Galaxy S8+ models, which favors the 5.8-incher's projected demand by a third.