Sony is investigating the USB Type-C connector, has no intention to use it anytime soon
30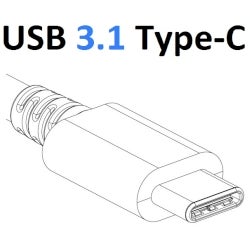 It looks like Sony has no plans to launch smartphones that use the new USB Type-C connector anytime soon.
At a recent technology workshop in Taipei on Tuesday, Takeshi Nitta, program manager at Sony Mobile's Tokyo office, said that Sony is investigating the new connector. However, it looks like this is more of a long-term investigation, as Nitta also mentioned that the industry has yet to migrate from the USB 2.0 and USB 3.0 standards to the new connector standard, one
that Android M will fully support
.
USB Type-C ports are definitely the way of the future, as the same port can now be used for multiple purposes, such data transfer, video output, and faster charging. At the moment, however, there are few other devices and accessories that use the new USB standard, and the advantages that USB Type-C brings are negated if everything around your new device still uses older USB formats.
The Sony executive also said that the company is actively investigating thinner and lighter designs, but that USB Type-C will play no part in that, at least for the moment. Instead, the company is focusing on reducing the thickness of both the display and the camera module. As a side note, one can wonder just how thin Sony plans to go with its upcoming smartphones. The
Sony Xperia Z4/Z3+
is just 6.9mm thick, so perhaps other improvements should be given higher priority over making upcoming handsets even thinner.
While it's understandable for Sony not to see the advantage in being an early adopter of the USB Type C port, it does seem like the company is manifesting a lot of conservationist tendencies lately. In the past couple of years, Sony often spoke against the use of
Quad HD panels on smartphones
, while the Xperia Z line-up is in for a design update for at least the past couple of iterations.