Sony continues to shrink its mobile business, more services getting the ax
12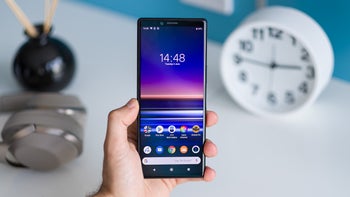 Sony shipped only 600,000 smartphones last quarter, a new all-time low for the Japanese company which continues to shrink its mobile business. But streamlining a smartphone business like Sony doesn't mean just fewer devices launched each year, but also cutting down on various services specifically designed for the Xperia series.
In the last few years, Sony discontinued a couple of services and there are a few more than that are going away this year,
XperiaBlog
reports. The first one is the official Sony Email app, which will no longer be supported by the Xperia 5 and future devices.
Also, those who own Xperia phones will no longer receive newsletters informing them about software updates. The Software update newsletter will be going away effective December 16, although customers will continue to receive notifications on their Xperia phones when a new update is available.
Finally, we have the Sony Album app which will lose support for the Backup – Powered by Amazon feature. Although the app will continue to exist, an update will remove this feature on March 31, 2020. Keep in mind that even if you don't download the update that removes it, the feature will no longer work after that date.