Sony Xperia Z2: did you like it?
92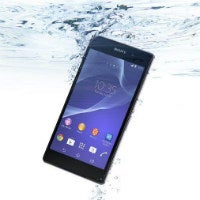 After weathering through this year's MWC edition, we've finally had some time to rest and to put our mental facilities back to work.
Ever since the Galaxy S5 and the Xperia Z2 were announced, we've keeping track of what is a very visible trend with our readership: you seem to hate the new Samsung flagship. Instead, many of you are completely enthralled with Sony's new top shelfer.
Our Samsung Galaxy S5 poll from earlier this week
corroborates that notion, at least in part. An overwhelming 80%, or over 7000 of you, disliked what Samsung will be offering this flagship cycle. Now, we could sit here and try to argue objective facts, but, instead, we're more interested in gauging your feelings towards Sony's Xperia Z2.
So what say you? Did Sony manage an acceptable upgrade, or is the company's 6 months flagship cycle a tad too short for tangible benefits to be felt throughout the entire system? Let us know by casting your vote below, and make sure to share your opinion below!