Sony Xperia Z1 to launch in India on September 18th; interchangeable lens to be called EspressOn?
31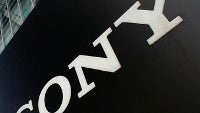 The
Sony Xperia Z1
is
expected to be introduced on September 4th in Berlin
. Where does it go after there? How about to New Dehli (no, not the new deli that just opened down the street) where Bollywood star Katrina Kaif will reprieve her role as brand ambassador for the Xperia Z1,a position she held with the
Sony Xperia Z
. The expected launch date of
September 18th
is just two weeks after the introduction of the phone, which hints that India will probably be one of the first wave of countries to launch the model.
The phone is expected to be priced at 50,000 Rupees ($754 USD). The unit will focus on the rear camera with a 20.7MP sensor, Carl Zeiss optics and a Sony G lens. The latter two parts are what Sony uses for its point and shoot cameras, so you can expect exceptional photographs to be taken by the phone. Additionally, the camera will use Sony's BIONZ image processing engine and it is expected to be the first phone to be able to shoot video at
4K resolutions
. The device will also offer an augmented reality app called Info-eye that will be similar to Nokia's CityLens.
And remember those
interchangeable lens we saw for iOS and Android
? The magnetic mounted lens will be called
EspressOn
and are expected to also be unveiled on September 4th. One model is called the
DSC-QX100
and it offers the same 20.2-megapixel sensor, f/1.8 aperture and 3.6x optical zoom as the RX-100 II point and shoot camera. The other EspressOn, the DSC-QX10, will be a cheaper model that includes an 18-megapixel CMOS sensor and an f/3.5-3.9 lens. Both models will have a power button, microphone and a display showing battery strength and SD Card status. The two lens will also have a tripod mount and shutter button. The DSC-QX100 will come with ring controls.
source: BGR (
1
), (
2
)