Sony Xperia Z launcher ported to select Samsung Android smartphones
12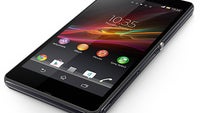 Tinkering with an Android smartphone's software could be dangerous, but it is also quire fun if you're a geek. Just look at the cool stuff you can make an Android smartphone do!
The launcher isn't perfect, but a number of goodies are reportedly working, including the Xperia widgets, available in various sizes. Just make sure you don't press the theme's settings button as the software tends to crash at that point.
All the files you need in order to give this hack a try are available at the source link below. Just make sure your data is backed up as you never know when something could go seriously wrong.