Sony SmartBand Talk hands-on
8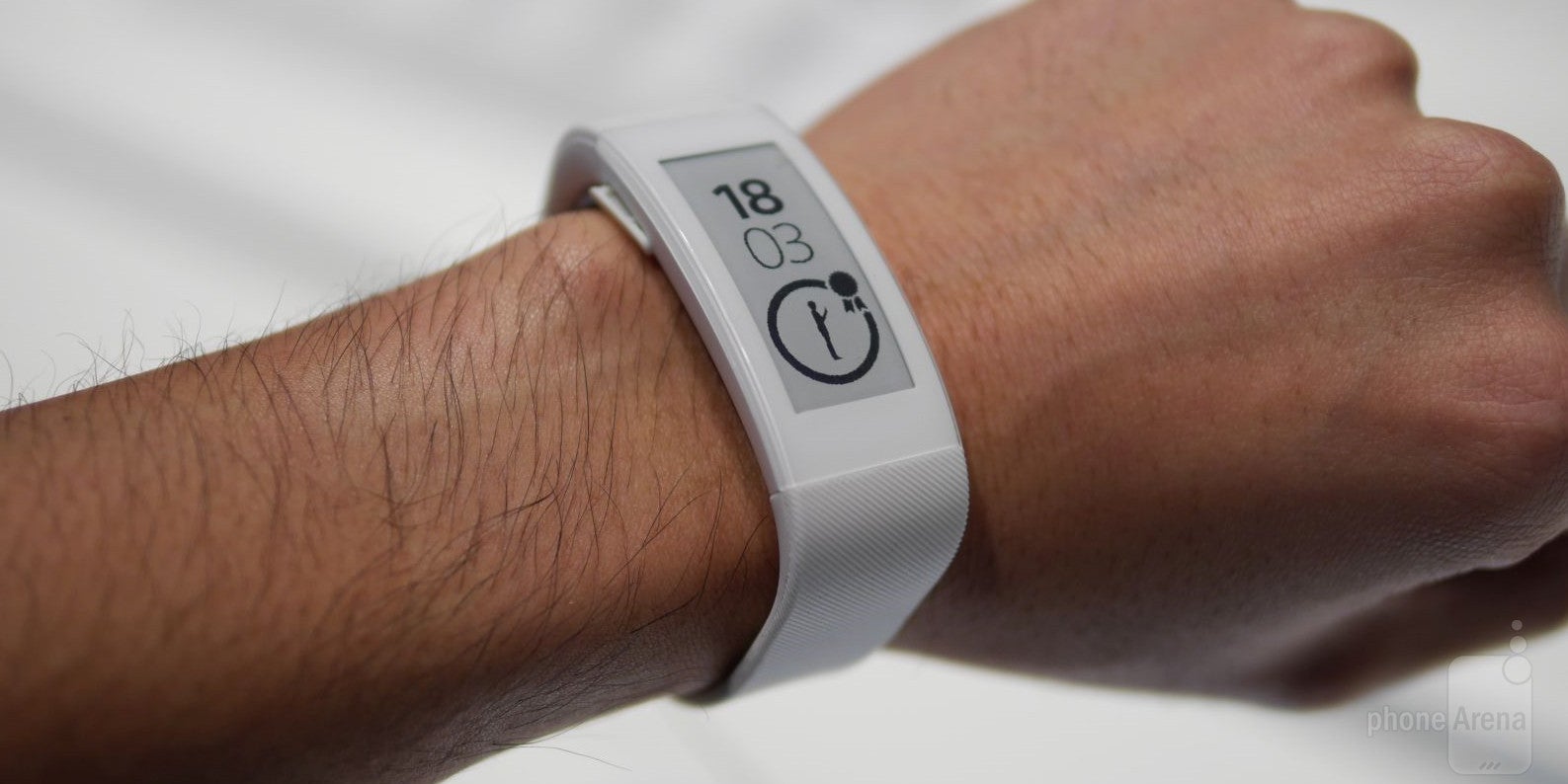 Sony's SmartBand Talk is the follow-up of the company's SmartBand – a wearable that lacked any type of display and was only meant as a fitness / health tracker. Now, SmartBand Talk combines this with another tech Sony has been experimenting with – the
e-paper watch
– and brings us a water-resistant fitness band with an e-ink display. Additionally – the "Talk" in SmartBand Talk comes from the fact that the wristband accepts voice commands, so there's that mystery unveiled.
The device's design is pretty clean and straightforward – a rubbery material for the band and a plastic housing for the display. The body's left and right sides house the micro USB charging port, power button, and volume rocker. The band looks solid and its parts are snugly fitted together, which makes sense, as the device is supposed to be water-proof.
The display has a 1.43" diagonal and it helps for following the SmartBand Talk's measurements directly, instead of using your smartphone like you would with the regular SmartBand SWR10. As far as functionality goes – the band tracks steps, calories, sleep cycles, exercise times, and notifies you about calls, messages, or alerts coming to your connected phone.
We've no word on what the pricing of the SmartBand Talk will be for now, but we do know that it will not be launching in the US – not any time soon, at least.